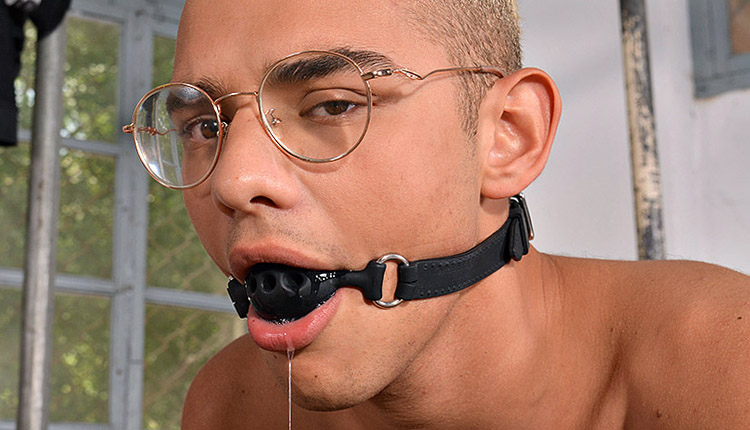 Gabriel Paris, Jesse Murphy & Sean Taylor
Sean tops two in a kinky session from BoyNapped.
Master Sean Taylor has a pair of captive boys to use and he begins with Jesse Murphy, who's strapped down with his little hole up for eating. Sean fucks that warm chute, pausing to give Gabriel Paris a taste before going back in. In part 2, Sean turns to Gabriel, eating the boy's pucker and driving his cock in deep. Sean then feeds the blond sub some dick, then pounds it back into Jesse. In part 3, the captives get a feast of face-fucking before Sean pounds each boy in turn, ending with Gabriel getting a load fucked out of him.