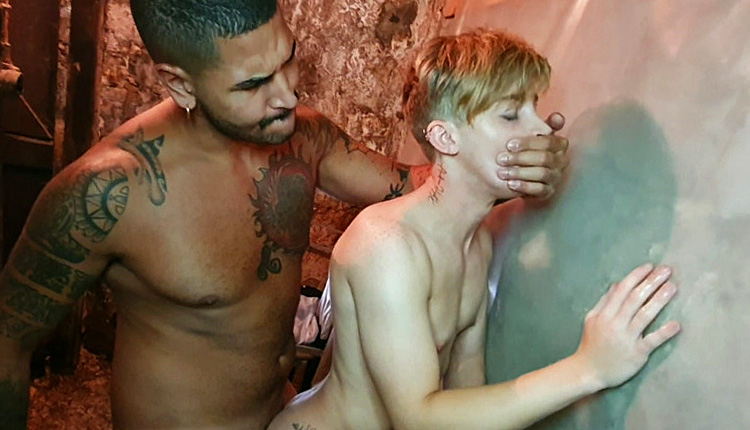 Andrea High hammered by Ramses Troie
Ramses rams Andrea in 'Bitchy gay boy brutally fucked' from Bravo Fucker.
Dominant Arab man Ramses Troie wants to fuck, and preferably the little white ass of a passive boy. He meets Andea and shows his true nature as an ass rapist who fucks without mercy. Ramses treats him like a whore by slapping his face and the young gay boy gets the fuck of his life.