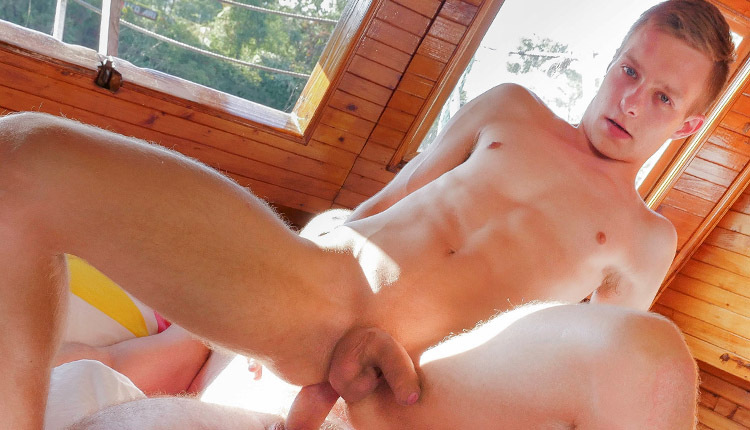 Corey Law fucked by John Barber
John tops Corey in 'My Unruly Boy' from Bring Me A Boy.
Corey Law is daydreaming when he should be sweeping the deck of the boat. His stepdad, John Barber, is tired of seeing Corey doing things half-assed and brings him below deck for a little discipline. Corey gets on his knees to suck cock, then lays on the bed as daddy teaches him how to take a cock. They spoon-fuck before switching positions, first riding his stepdad's cock and then taking it on his back.