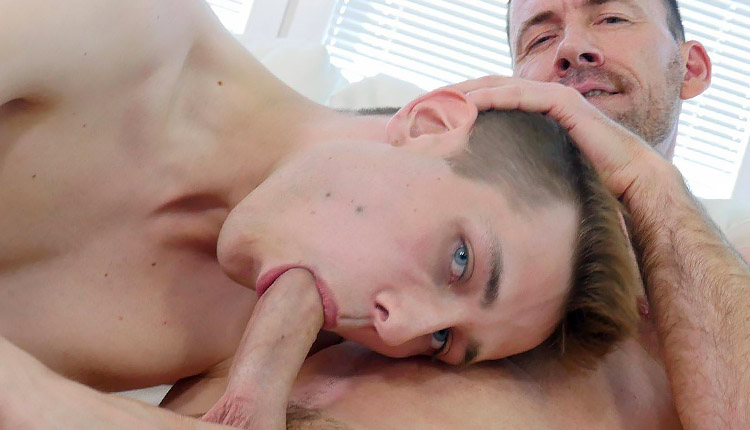 Evan Nowak drilled by Dave London
Dave tops Evan in 'Stroke Break' from Bring Me A Boy.
When Evan came home, he lied about where he was, which didn't go over well with me, especially since I caught him outside jerking off. His dick was still hard, so I decided to play with it. He pulled his shorts down, and I sucked his meat. After eating his tasty hole, I fucked his ass on the couch until he came on his stomach, and I sent him to finish his chores.