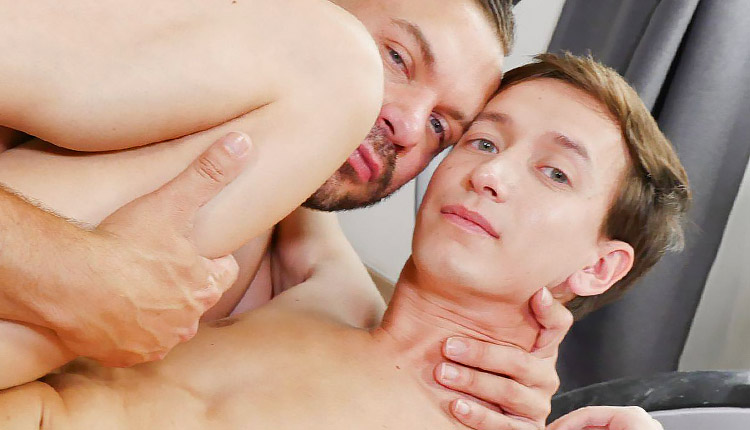 Gregor Gilead drilled by Cris Denny
Cris tops Gregor in 'Enjoy The Ride' from Bring Me A Boy.
I saw my stepson, Gregor, trying to program the stationary bike, so I went over and helped, then started playing with his meat to get things started. I took him to the bed, got him naked, and started sucking his dick. After he had a turn to taste my dick, I ate his hole, slid my dick inside, and fucked him until we both shot our loads.