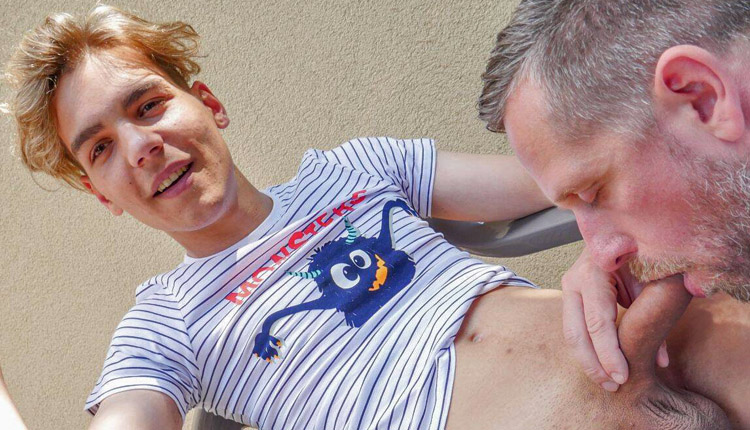 Isaac Esteban fucked by Alex Axel
Isaac gets daddy-dicked in 'Thank You Daddy' from Bring Me A Boy.
Isaac Esteban is trying to be a more well-rounded young man by learning how to grill on the outdoor oven. That's where his stepdad Alex Axel can give him a little education. Isaac loves the touch of his daddy and Alex loves caressing his boy while kissing his neck. Isaac drops to his knees and tastes his daddy's cock. Alex sits Isaac down and returns the favor before they head inside the bedroom. Isaac shows daddy how well he can take his dick deep in his young hole. His daddy shows Isaac how he can make him come without touching himself and feeds him both their loads.
Bring Me A Boy model page: