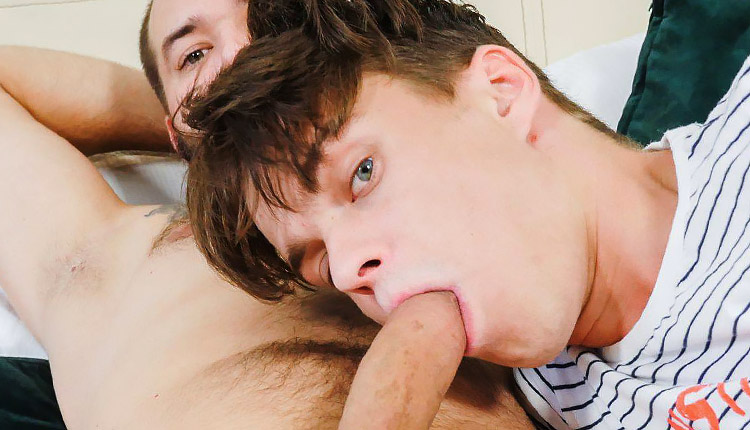 Jean Gilliam screwed by Martin Dajnar
Martin tops Jean in 'Sleep With Daddy' from Bring Me A Boy.
As we laid down, Jean started rubbing my arm and then my dick. He soon had me hard, so I asked if he wanted to suck it. Within seconds he had it in his mouth, and it didn't take long for him to sit on my dick and ride it like the pretty jock boy he is. I put him on his knees and side, with his hole swallowing my cock until we couldn't hold back, and he let go on his belly.