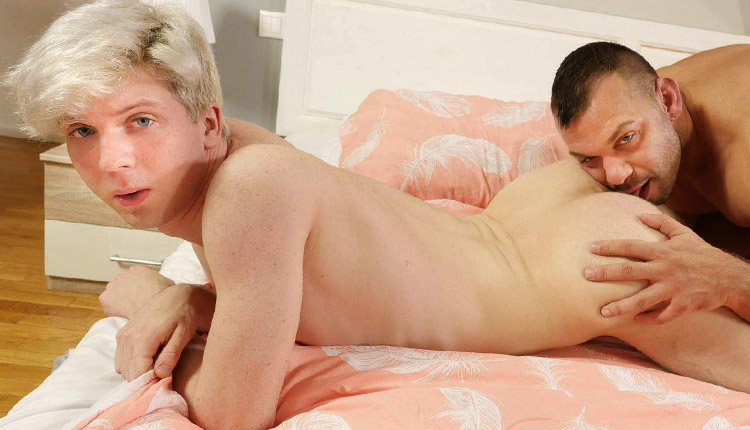 Josh Cavalin fucked by Cris Denny
Cris tops Josh in 'Daddy's New Toy' from Bring Me A Boy.
Cris Denny has a new camera and asks his stepson Josh Cavalin to model for him. Soon Josh is taking off his shirt, followed by his pants, and Cris asks him to pull his now hard dick out. Cris fucks his stepson all over the bed until Josh is on his back, stroking his young cock, and cums with his daddy still inside of him.
Bring Me A Boy model page: Josh Cavalin