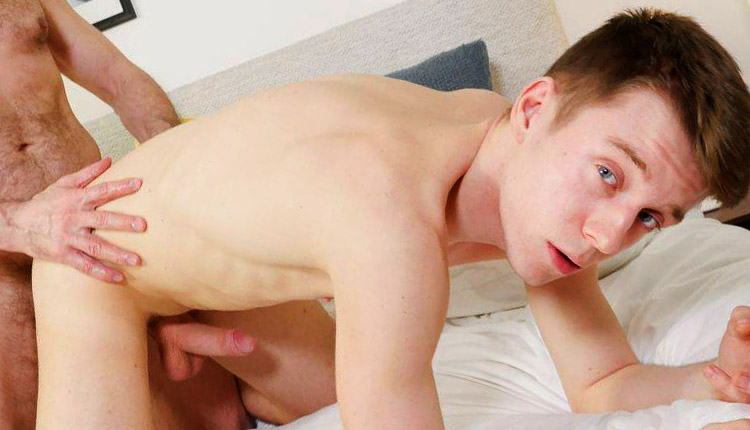 Mark Troy fucked by Eric Lenn
Eric tops Mark in 'Sweet Sweet Boy' from Bring Me A Boy.
Mark Troy makes a mess on his new shirt, which doesn't please stepdad Eric Lenn. Mark removes his shirt, then guides Eric's hand around his young body. Mark takes his stepdad's pants off and sucks on his cock and when ready, he takes a seat on his stepdad's swollen meat. After riding, Eric gets Mark on his knees so he can fuck him from behind. As Mark blows his load, Eric pulls out and joins him.
Bring Me A Boy model page: Mark Troy