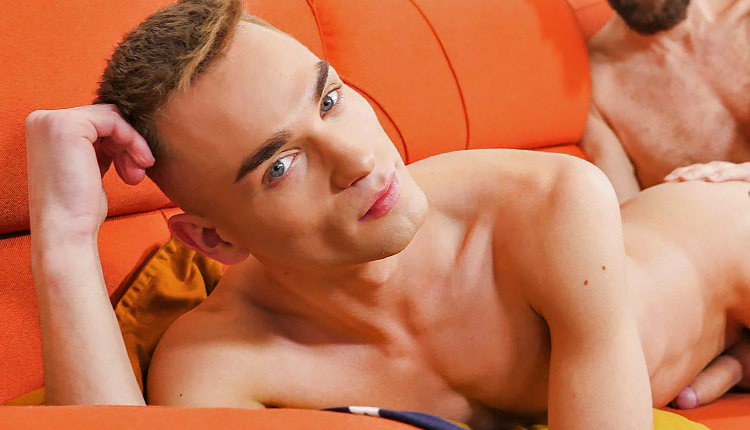 Nico Vegas fucked by Eric Lenn
Eric nails Nico in 'No Rubber' from Bring Me A Boy.
Nico came to me with a condom and wanted help learning how to put it on, but putting it on his hard dick made me hard as well. I stripped down and gave Nico my dick to suck, then I swallowed his cock before flipping him on his side and sliding my hard meat inside his tight hole. All that fucking got him so excited that he shot his load with me inside him. For more Nico, see his Bring Me A Boy model page.