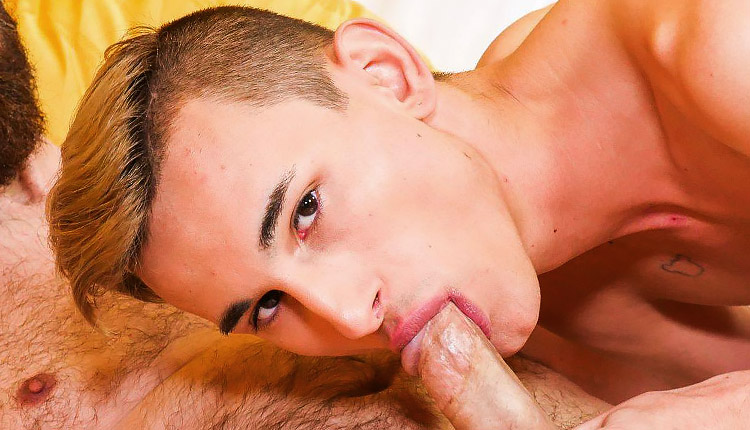 Tristan Webber topped by Eric Lenn
Eric screws Tristan in 'Stuff The Back' from Bring Me A Boy.
I walked in on my stepson, Tristan, stuffing his undies with socks. He was shocked when I told him that he didn't need them, and his package was great the way it was. I reached down and groped his crotch, then removed his briefs and took his dick into my mouth. I flipped him on his knees and slowly fed his hole until our balls slapped, and I was pounding his ass.