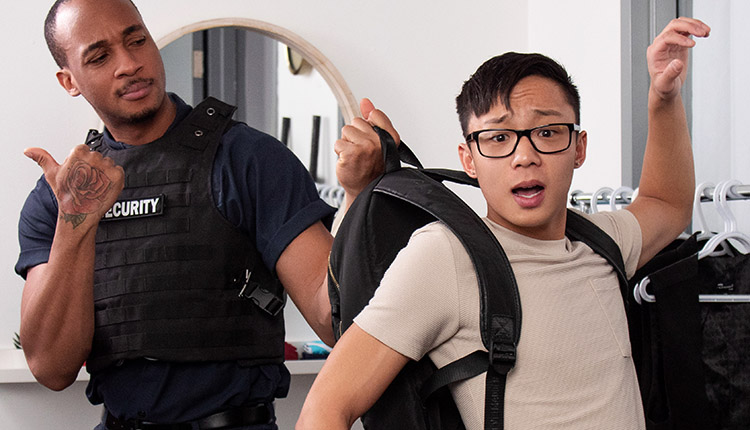 Dane Jaxson topped by Trent King
Trent drills Dane in 'Breaking His Back Store' from Bromo.
Security hunk Trent King watches twink Dane Jaxon as he browses the store. Dane sets off the alarm when he leaves, so Trent gives him a thorough pat-down, then takes him to the back, where Dane strips. Trent finds what set off the metal detector – a plug stretching Dane's hole – and replaces it with his cock, fucking the bottom till Dane cums, then giving him a facial.