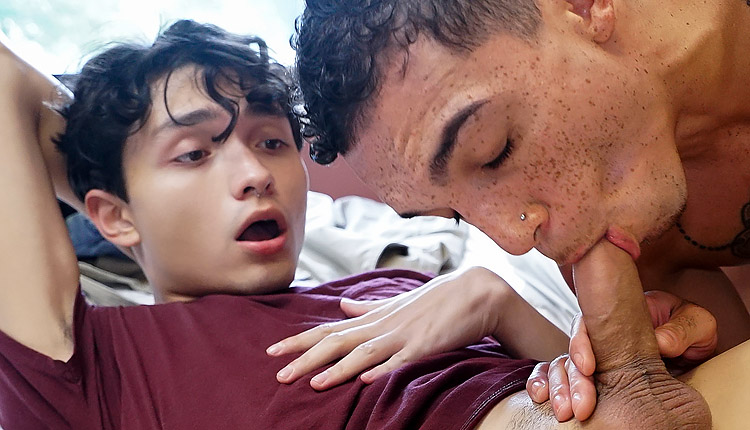 Amone Bane fucks Donovan
Amone drills Donovan in 'Dick Slings' from Brother Crush.
Donovan is chilling in his bedroom when Amone Bane interrupts him. He wants to have some fun with his little stepbrother, and proposes a game he plays with his friends using their dicks. Whoever loses has to give the other a blowjob, and Amone quickly shows that he's pro at it. Donovan ends up swallowing Amone's cock and getting his ass pounded for losing.