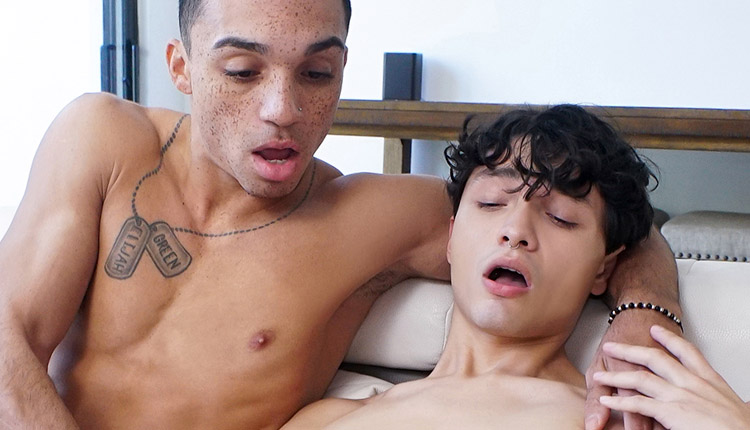 Amone Bane screws Donovan
Amone drills Donovan in 'Edging Takes Practice' from Brother Crush.
Amone Bane finds time to jerk off when Donovan walks in, seeking advice because he's not been horny enough to do stuff with his girlfriend. Amone tells him to stop masturbating so much, but Donovan just can't control his jizz. Amone gives him an edging lesson, which becomes more practical when Amone takes the opportunity to fuck Donovan as he learns when to cum.