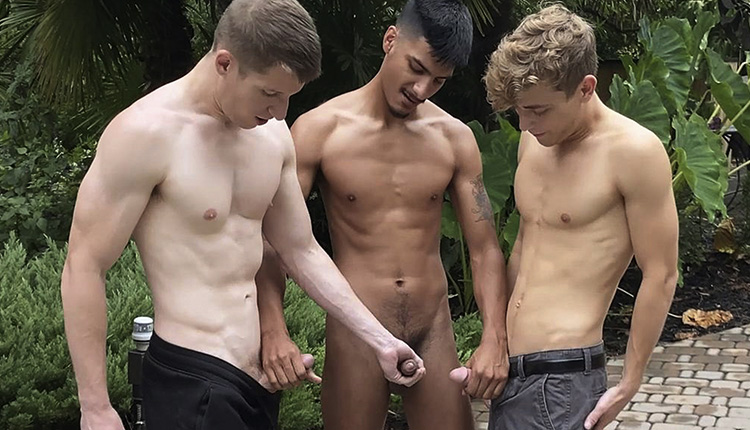 Apollo Fates, Aiden Asher & Jesse Bolton
Aiden and Jesse seduce Apollo in 'Help Out a Cuz' from Brother Crush.
Stepbrothers Aiden Asher and Jesse Bolton are hanging out by the pool when their cousin Apollo Fates joins them, saying he wants to tan and asking if they could help him put on lotion. The brothers accept and as they begin rubbing on the lotion, they realize Apollo is getting excited. Soon, the three boys get busy with each other right there by the pool.