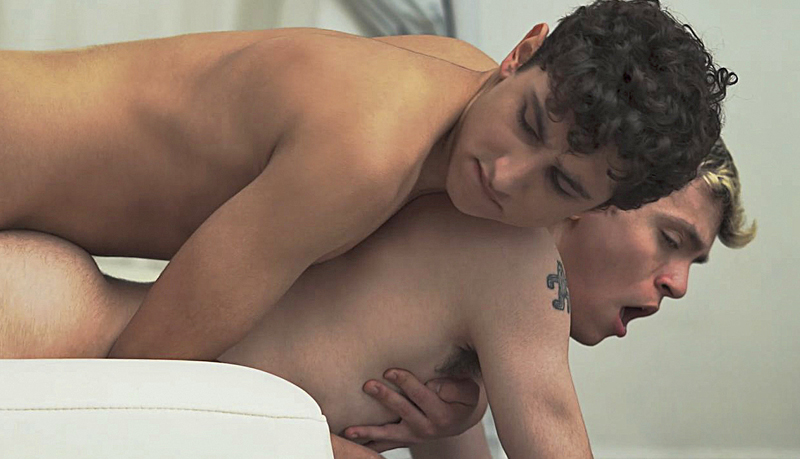 Carter Ford tops Ted Xander
Carter's cock meets Ted's tail in 'The Measure Of a Man' from Brother Crush.
Always cute Carter Ford has a date coming up with a girl at school, and he's worried he won't be able to please her when it comes time. For practice, his older stepbrother, Tex Xander (Christian Anderson), lets the little guy lick his tasty asshole and slip a cock inside.