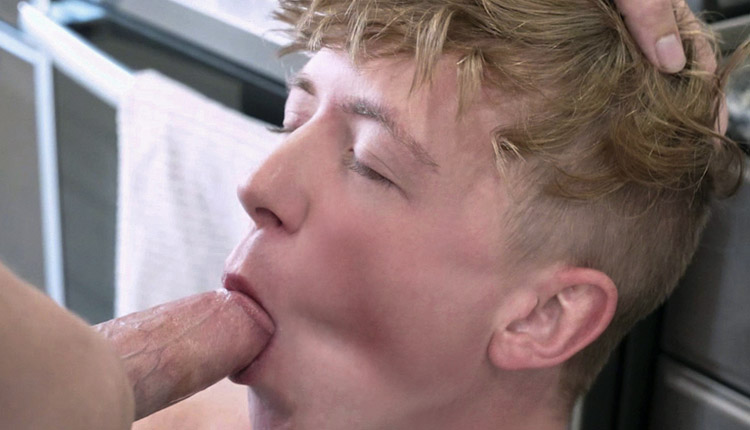 Cole Church fucks Andrew Powers
Cole tops Andrew in 'Big Stepbro Big Cock' from Brother Crush.
When Cole Church finds his stepbrother Andrew Powers packing up lunch for them, he goes through his backpack and finds a ruler. Cole teases Andrew, saying he's got the ruler to measure his dick and dares him to do it in front of him. Andrew's cock is not that impressive, so Cole whips his out to show what a big dick looks like before pounding his stepbrother's hole with it.