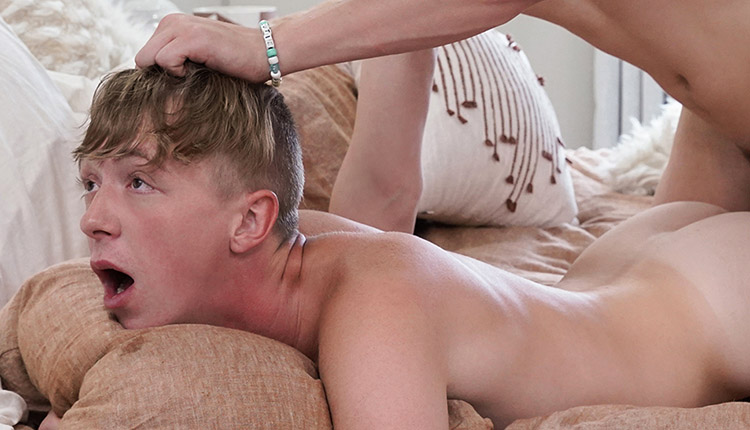 Cole Church screws Andrew Powers
Cole tops Andrew in 'Copycat Stepbrother' from Brother Crush.
When Cole Church realizes that his stepbrother Andrew Powers has been using his stuff and copying everything he does, he confronts Andrew, who says that he's been copying him because he admires him. Cole throws him to the bed and starts wrestling, and pretty soon their clothes are off and Cole is fully dominating his little stepbrother's hole.