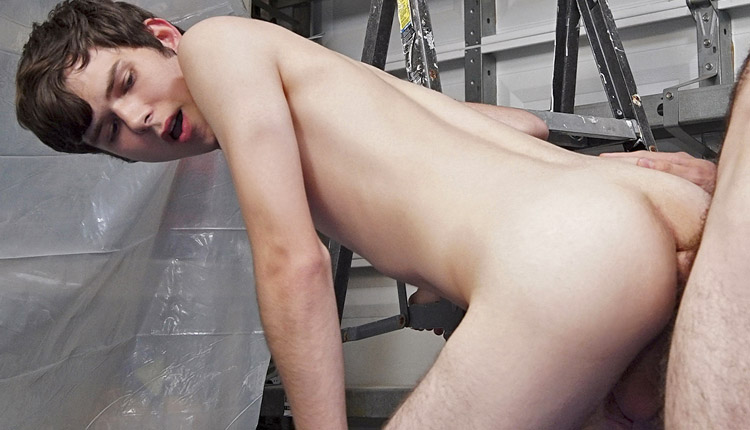 Dakota Lovell drilled by Daniel Dean
Daniel tops Dakota in 'Best Workout Ever' from Brother Crush.
Dakota Lovell asks his stepbrother Daniel Dean if he can watch him work out, and Daniel says yes before offering to coach him through a few reps. Suddenly, Daniel notices that Dakota has a hardon and tells him that it's completely normal and he can even take care of it in the garage if he wants.