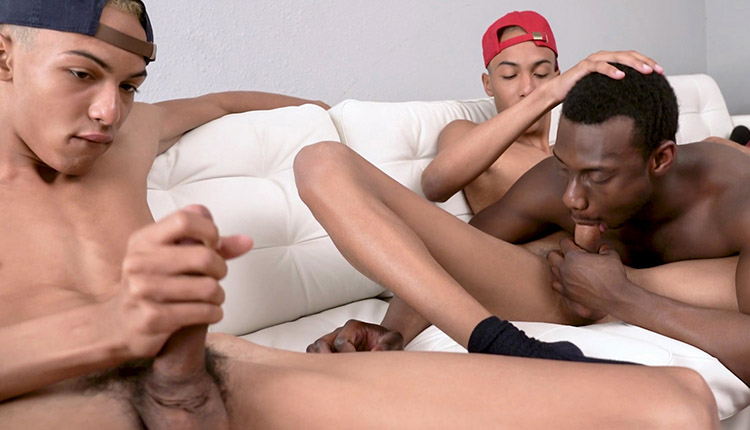 Dante & Diego Cash with Parker Payne
The Cash twinks top Parker in a hardcore session from Brother Crush.
Diego Cash confronts stepbrother Parker Payne about him fucking his twin Dante, and begs to top him. Parker is reluctant at first, but eventually gives in to temptation and tells Diego to call Dante over so he can watch them get nasty on the couch.