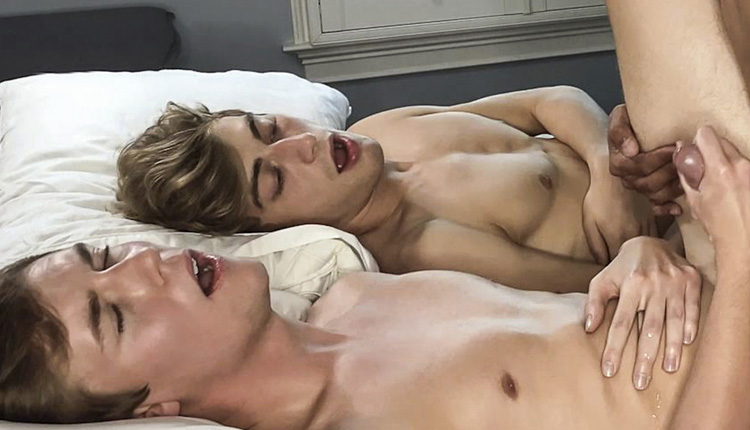 Jesse Bolton, Jack Bailey & Jax Thirio
Jax fucks Jack and Jesse in 'The Garden Boys' from Brother Crush.
A couple of cute boys, Jesse Bolton and Jack Bailey, are always a welcome sight at horny Jax Thirio's house. After a hard day's work in the garden, the boys are invited inside to enjoy a raw anal threesome with the pervy guy, and the fun ends in a creamy mess.