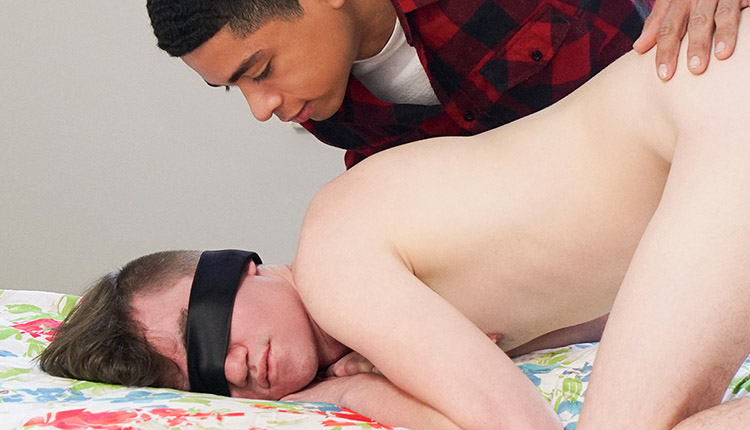 Leon King hammers Levi Hatter
Leon tops Levi in 'Cum Find Me' from Brother Crush.
Leon King arrives home to find clothes scattered around the house and is especially intrigued by a pair of his stepbrother's boxers. When Leon enters his room, Levi Hatter waits for him on his bed, naked and blindfolded. They say very little to each other before getting into a full-on fuck session.