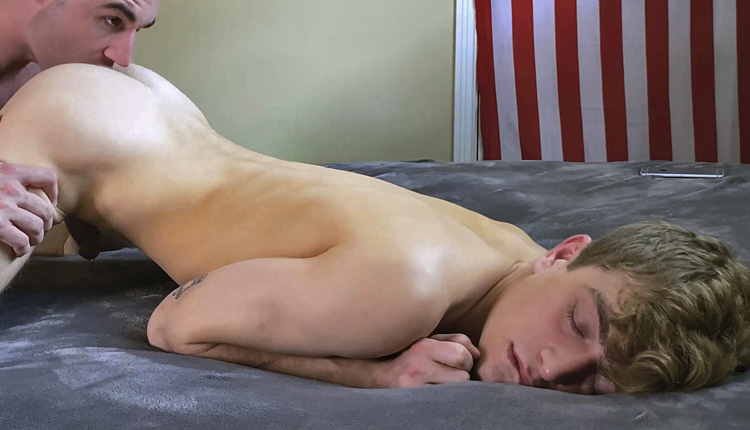 Michael Boston bangs Jesse Bolton
Michael screws Jesse in 'Borrowing the Car' from Brother Crush.
Whenever little Jesse Bolton needs to borrow his stepbrother Michael Boston's car, he always gets a hard time about it. The only thing Michael will take in return is a special form of worship only his horny younger stepbrother can provide.