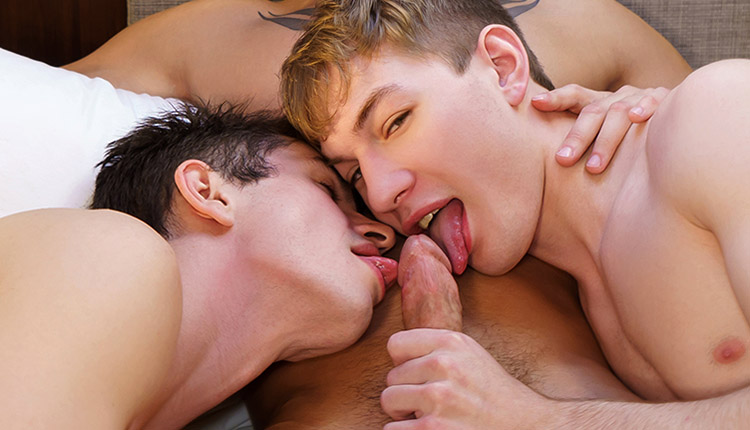 Oliver Beck, Caleb Morphy & Dalton Riley
Caleb takes two in 'Wank Me Up Before You Cum Cum' from Brother Crush.
While sharing a bed together in a boat, Oliver Beck and his friend Caleb Morphy get horny and start jacking off under the blanket. Dalton Riley is sleeping next to them, and the sound of the boys playing wakes him up. Oliver and Caleb try to explain, but Dalton just wants to join in on the fun. What started as a secret and innocent friendly masturbation ends in a hot threesome.