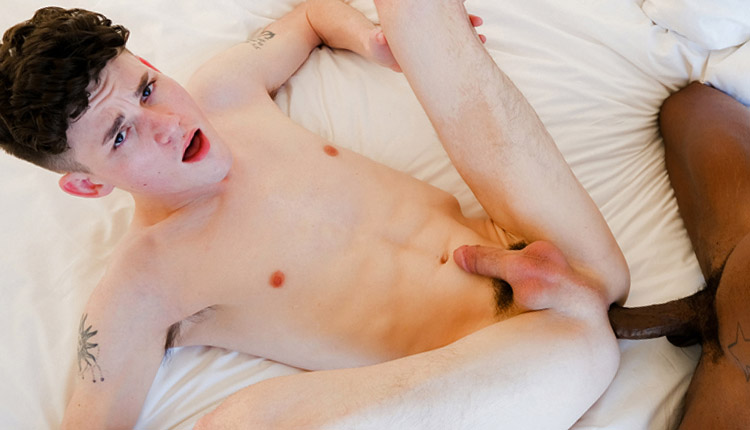 Adrian Hart hammers Avery Jones
Adrian tops Avery in a hardcore session from CockyBoys.
Adrian Hart and Avery Jones waste little time, and Avery quickly has Adrian's cock in his mouth. Avery moves up to plant his pink hole on Adrian's mouth. Adrian is soon ready to bend Avery over and slide in his cock. He drills Avery in a variety of ways, eats his hole, and picks him up to fuck him in mid-air before lying back to let Avery ride him, finally finishing him off as he straddles a nearby tabletop.