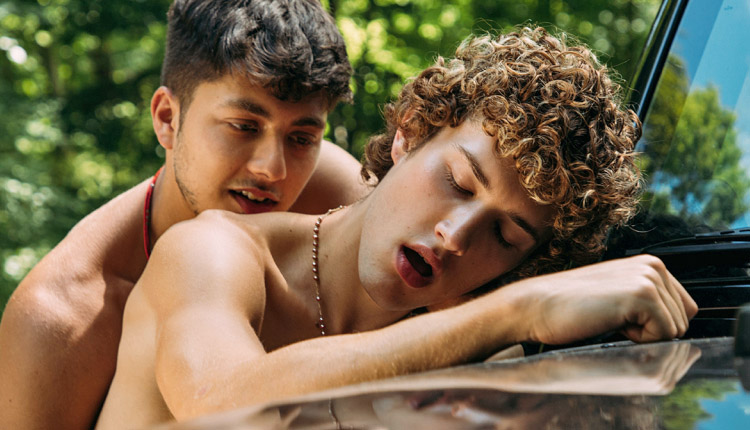 Angel Rivera fucks Sean Ford
Angel screws Sean in 'Lips Together, 6 Feet Apart' from CockyBoys.
Angel Rivera makes his CockyBoys debut with Sean Ford. With Sean on a pandemic lockdown, Angel is camping in his Jeep outside Sean's cottage. When the day arrives that they can touch, Sean and Angel meet outside. Angel turns Sean around to eat his tasty ass, and Sean takes out Angel's cock and sucks him deep. Angel loves Sean's mouth on his dick but wants to be inside Sean, and gets him to back up on his cock. Sean fucks himself on it and gets pounded back hard. Against the car, Angel feasts on Sean's hole and resumes drilling him exactly the way Sean likes it.