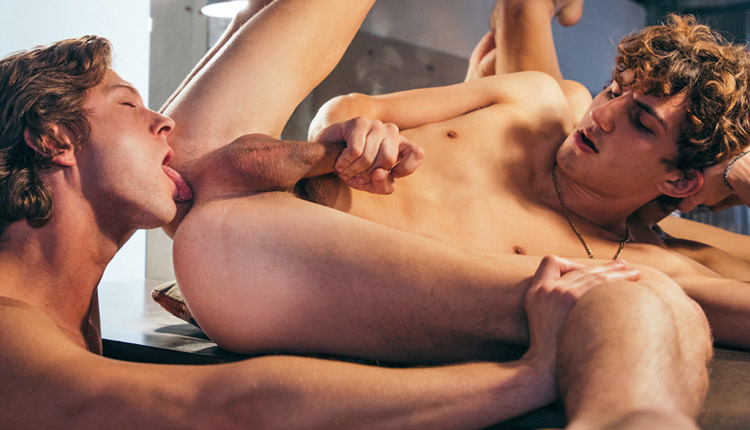 Austin Avery screws Zeke Wood
Zeke debuts in the first scene from CockyBoys' "New Day" series.
In episode one of 'New Day,' CockyBoys returns to L.A. to introduce Zeke Wood in his pro porn debut with Austin Avery. They adjourn to the bathroom, where making out leads to Zeke hungrily sucking Austin. Austin teases Zeke's hole and rims his ass, then buries his cock in Zeke's primed hole and pounds Zeke over the tub. In a chair, Austin pounds Zeke until he erupts in a cum geyser.