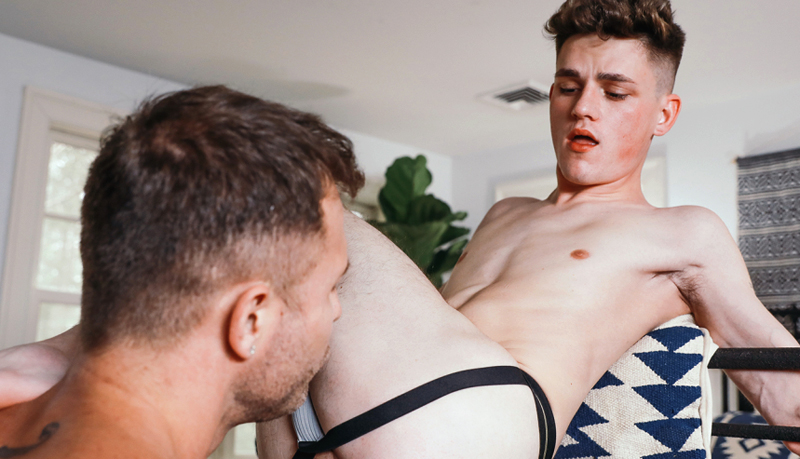 Avery Jones fucked by Austin Wolf
Austin gives Avery's ass ample attention in this Cocky Boys session.
Avery Jones melts as Austin Wolf tongues and fingers his hole before teasing it with his cock and slowly working it in. Austin picks up Avery and uses the bed's footboard to fuck him mid-air, then lays him on the bed to continue. Soon Austin lies back for Avery to suck him, then has him ride his cock and fucks Avery upside-down, on his lap, and finally lies next to Avery to drill him.