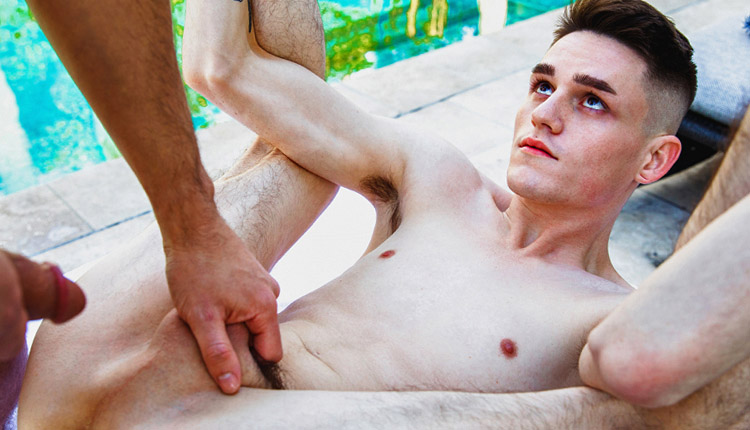 Avery Jones fucked by Jordan Starr
Jordan pounds Avery poolside in a hardcore session from CockyBoys.
Jordan Starr brings to life the pool boy wet dream fantasy for Avery Jones, who doesn't waste time being coy. Jordan feeds his cock to Avery, then gets him on all fours to eat out his smooth hole and go right into fucking him. They only stop to move out of the sun's and to a shadier spot – and once there, Jordan finds the perfect position to pound Avery and make him cum almost effortlessly.