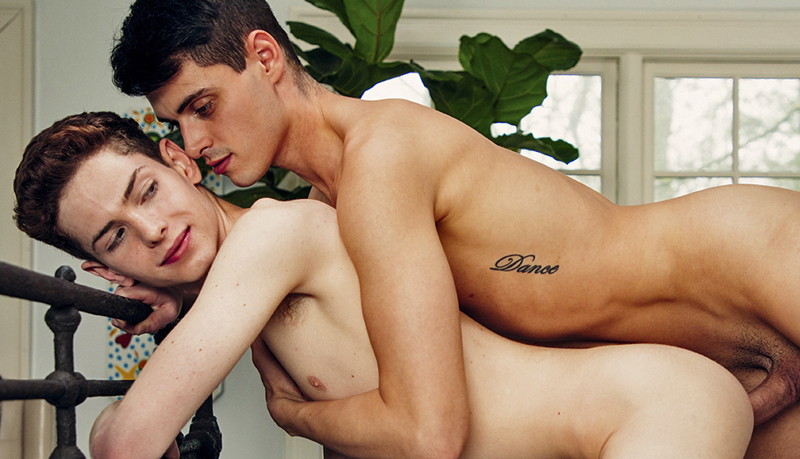 Ben Masters rams Riley Finch
Ben blasts Riley's rump in a steamy session from CockyBoys.
Riley Finch is back for sex with Ben Masters, whose take-charge energy is directed toward topping in the rough manner Riley likes. Riley takes the challenge of servicing Ben's dick and Ben gives back by sucking Riley. Ben's mouth gravitates to Riley's hole, which he ravages, then moves him to bent over the bed's rails and pounding Riley from behind. He pulls Riley up and gets him to ride his cock, then turns Riley around as he continues to ride and his hole gets a continuous pummeling.