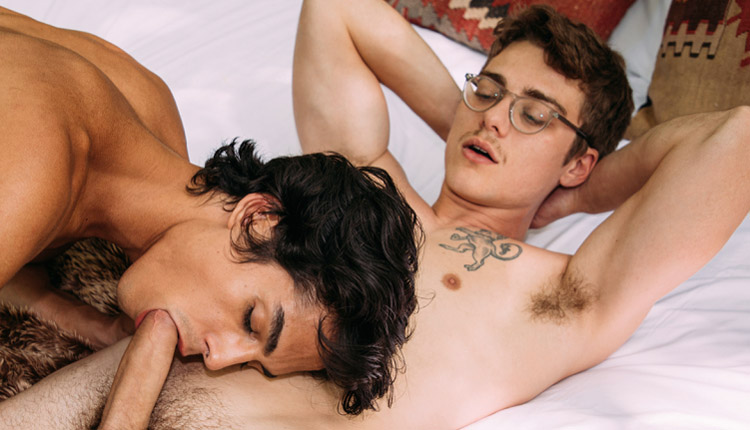 Blake Mitchell nails Nico Leon
Blake bangs Nico al fresco in a 'Camp CockyBoys' installment.
Blake Mitchell surprises Nico Leon with a big, inviting bed in the woods. Blake opens Nico's shorts to suck his cock, but soon Nico wants Blake's cock in his mouth too. After feeding Nico, Blake swivels him around to tongue-fuck him, then slides his cock in and pounds. He gives Nico some control to sit on his cock and ride, but in time Blake takes the wheel again to fuck Nico from the side until he pulls out to cream over Nico's hole and slide back in.