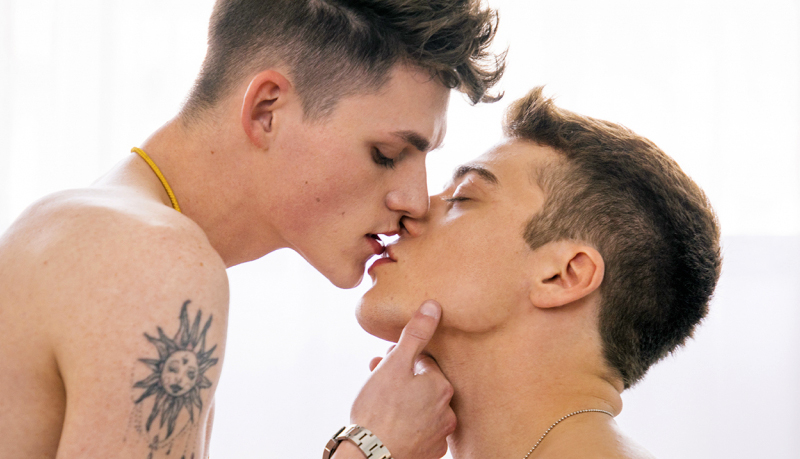 Blake Mitchell screws Avery Jones
Blake bangs Avery in a 'Hollywood & Vine' scene from CockyBoys.
Part 2 of 'Hollywood & Vine' introduces talent agent Kevin Blake (Blake Mitchell) and Avery Jones as his personal assistant boyfriend. Avery teases and sucks Blake, who then eats out Avery's hole. Avery works his hole and gets Blake to thrust up into him, then switches to ride Blake in another position. Blake carries him to bed for full-on 69, then he gets Avery into position to fuck him from behind, in front of a mirror.