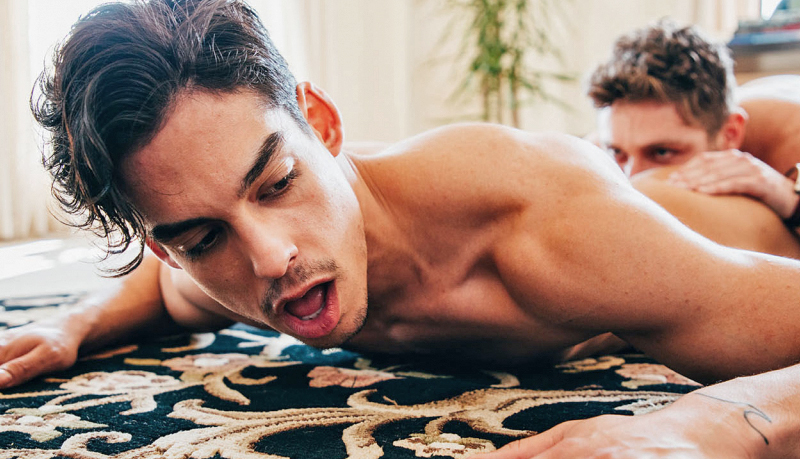 Calvin Banks nails Nico Leon
Calvin bangs Nico in a 'Hollywood and Vine' scene from CockyBoys.
In part 3 of 'Hollywood and Vine,' Calvin Banks plays a sex therapist hired to help Nick Leon (Nico Leon). Calvin begins with gentle caressing and soon has Nico bent over, tongues his hole and fingers him into submission. Calvin turns Nico on his back and after an intense edging, unveils his cock and guides Nico in the art of sucking. Calvin slides his cock into Nico and fucks him deep, then puts him to the floor on all fours to teach him how to fuck himself on Calvin's dick.