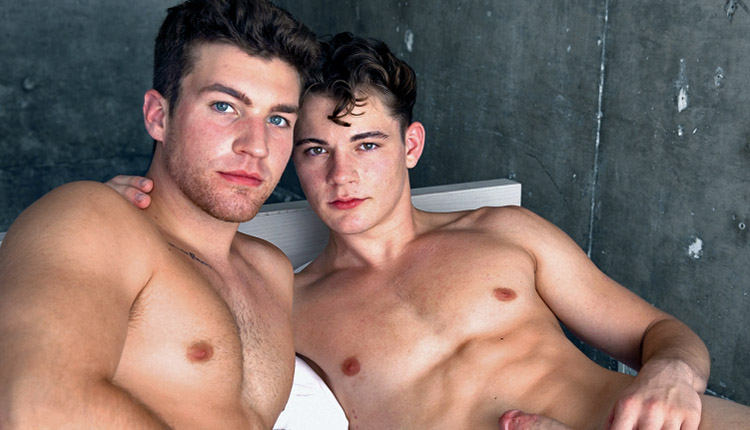 Carter Collins fucks Oliver Marks
Carter tops Oliver in a hardcore session from CockyBoys.
Real-life couple Carter Collins and Oliver Marks share details of their courtship, then get down to a sample of their wake-up sex. Carter spends lots of time sucking Oliver's cock, and when Oliver reciprocates, Carter starts to take control until he demands to eat Oliver's ass. Then Carter pounds that hole, jack-hammers Oliver on top of him and sideways, and finally pins him on his back to drill relentlessly until he fucks a load out of Oliver and cums over him. For more Oliver, see his CockyBoys model page.