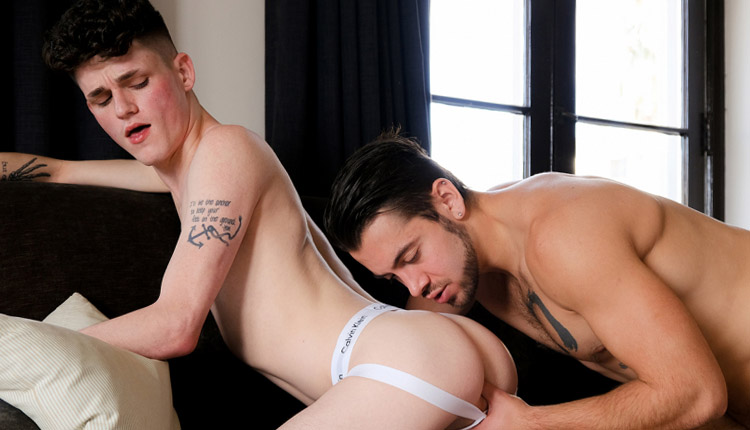 Dante Colle drills Avery Jones
Dante tops Avery in a 'What's Your Kink?' episode from CockyBoys.
After they start kissing, Avery Jones sucks Dante Colle's finger and guides him to finger him and Dante gets into it, then strips down and slides his cock into Avery's spit-lubed hole. At one point Dante lifts Avery up to fuck him in mid-air before putting him on his back to plow him. He takes a break only to turn Avery around and fuck his throat and eat his hole before turning him around again as he fucks a load out of Avery.