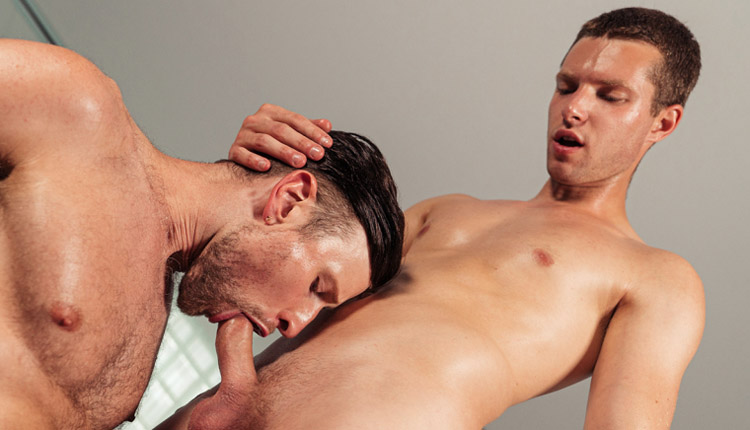 Drew Dixon bangs Benjamin Blue
Drew drills Benjamin in a hardcore session for CockyBoys.
Drew Dixon's kisses are all he needs to get Benjamin Blue to follows his commands and in the red-hot bathroom he gives Drew's cock the kind of oral pleasure he desires. Drew gives back by bending Benjamin over and using his fingers and tongue to tantalize his ass. Drew slides into him, moving into a deep ass-pounding. Drew slows down and makes Benjamin follow him to the bedroom. There he lies on the floor and prompts Benjamin to ride his cock, then finishes him off fucking him on his back.