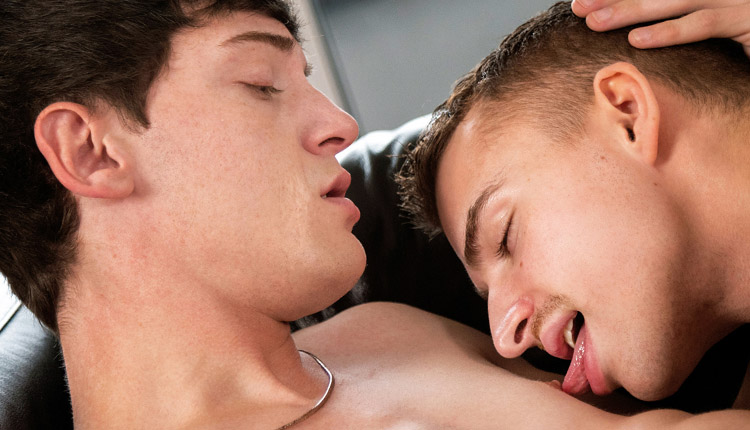 Edward Terrant fucks Ryan Jacobs
Ryan debuts at CockyBoys in a hardcore session with Edward.
Edward Terrant is back to introduce Ryan Jacobs to CockyBoys. Ryan quickly has Edward's pants off and is deep-throating him, then Edward puts Ryan on his back to lick his sensitive hole. He turns Ryan around on top of the couch and drils the moaning bottom from behind. Edward props Ryan on his back to pound him even more, before he fucks a load out of him.