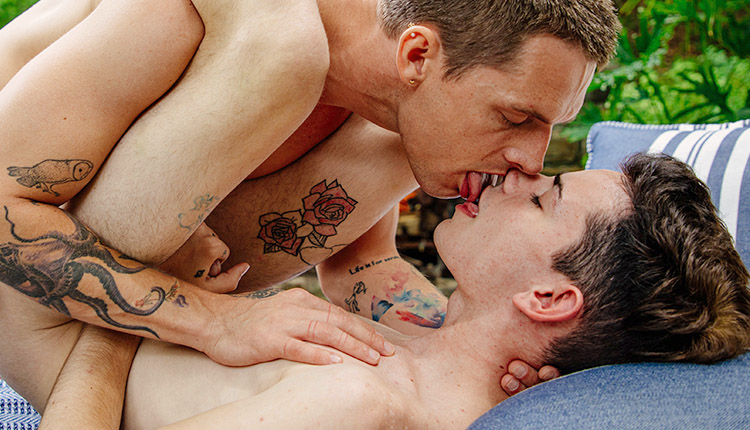 Eli Bennet banged by Tayte Hanson
Tayte tops Eli in a 'Camp CockyBoys' episode.
Tayte Hanson and Eli Bennet head to the patio, where Eli sucks Tayte deep. Tayte flips him on his tummy and eats his hole, then starts fucking him with building momentum and depth. Tayte flips on his back with his cock still buried inside Eli, who leans back as he rides. Tayte can sense when Eli is close and he keeps jerking him until he shoots a big thick load.