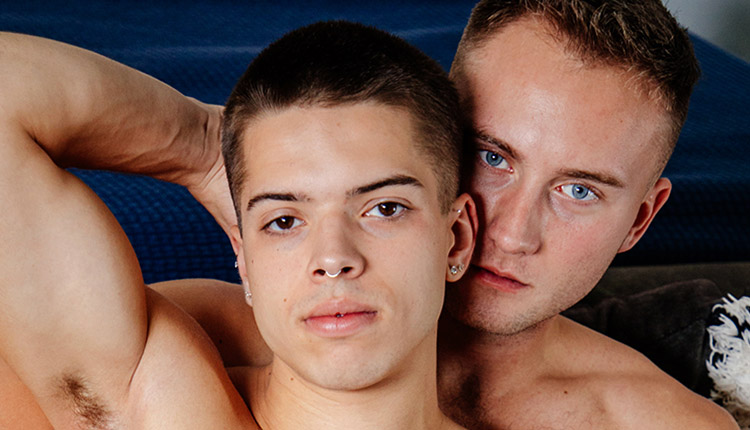 Evan Knoxx & Daniel Evans flip-fuck
Daniel drills Evan and vice-versa in a hardcore session from CockyBoys.
Daniel Evans is joined by boyfriend Evan Knoxx for a hot flip-fuck. After a sensual makeout, Evan makes his way down Daniel's body and sucks his cock, then Daniel returns the favor. Evan sits on Daniel's dick and rides before they flip, with Evan rimming Daniel and opening him up with his cock. They flip again, and Daniel takes out some gear to strap Evan's wrists and ankles, then fucks his immobilized boyfriend.