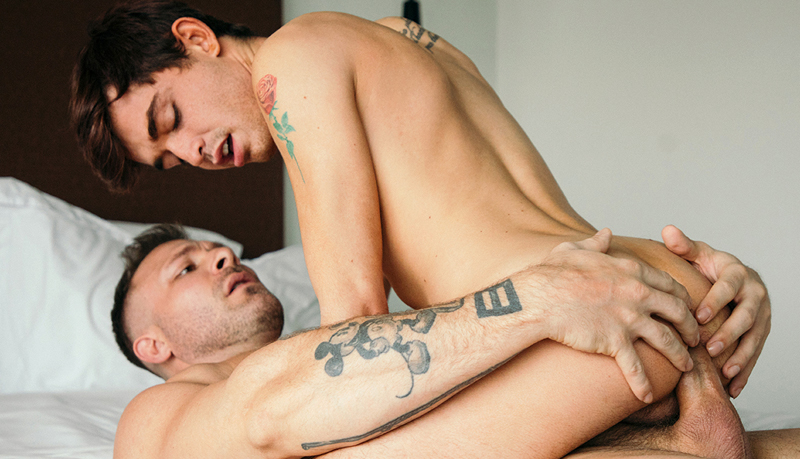 Grayson Lange fucked by Austin Wolf
Austin gives Grayson a bodacious bang in a session for CockyBoys.
Austin Wolf seduces Grayson Lange with strong caresses while fingering his hole. With Grayson on all fours, Austin rims him before sliding his cock slowly in. Grayson works his hole on Austin's dick until the muscle top takes over and pounds him from behind. Grayson pleases Austin again by riding him and when he slows down, Austin thrusts into him like a sex toy, then rolls him to the side to fuck him hard.