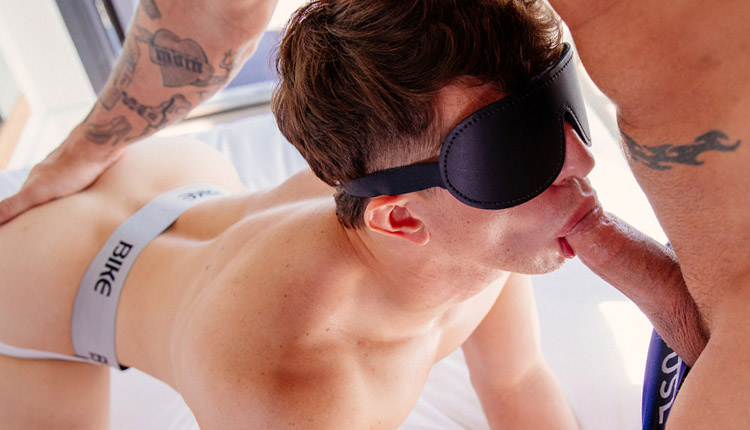 Greyson Myles screwed by Austin Wolf
Greyson debuts at CockyBoys in a 'Hit Me Up' episode with Austin.
After he checks into his hotel room, Greyson Myles exchanges pics with Austin Wolf and invites him over. Austin arrives and finds a blindfolded, wrist-bound Greyson on all fours. Austin lets his cock out and Greyson devours it, then Austin pushes him down to eat his ass. He fucks Greyson doggy-style, then gets on top to drill harder. He picks Greyson up and fucks him in mid-air, before lying back to let him ride.