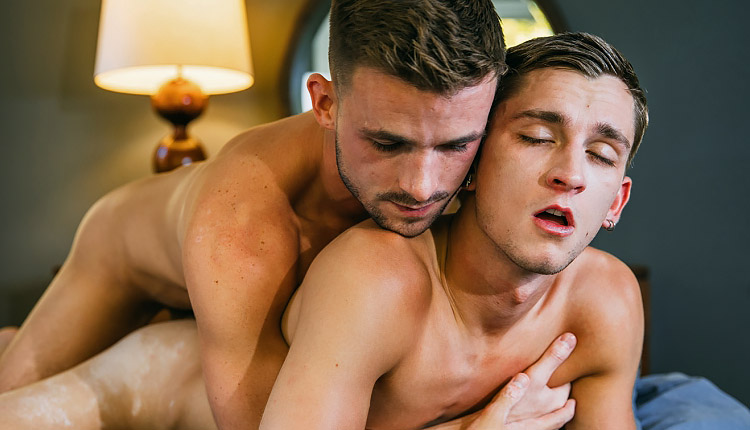 Lane Colten screws Theo Brady
Theo debuts at CockyBoys and bottoms for Lane.
Theo Brady and Lane Colten go from picking apples to going indoors to act on their attraction. Theo gets to Lane's cock and sucks him, then Lane can't resist sucking Theo's boner or licking his tight hole. He glides his cock along Theo's crack before penetrating him. In every position that he fucks, they're both vocal. Theo takes control and rides Lane, and they finish with Lane drilling Theo on his back and fucking a load out of him.