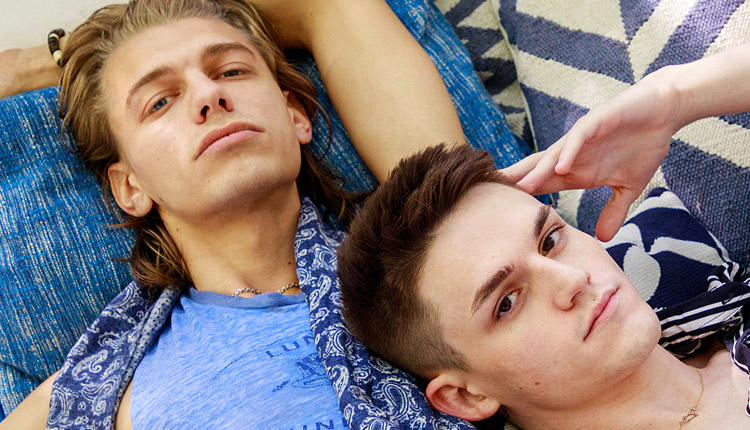 Leo Louis screws Avery Jones
Leo tops Avery in a 'Love Happens' episode from CockyBoys.
Avery Jones's meditation workshop is run by Leo Louis, whose unorthodox methods perplex Avery. Eventually, Leo shows off his big dick, which Avery promptly sucks. Leo returns the favor, then slides his cock into Avery. Leo's deep fucking is what Avery wanted and he takes it all, on his back and from the side, before Leo fucks him up against a tree and doesn't quit until he fucks a load out of him.