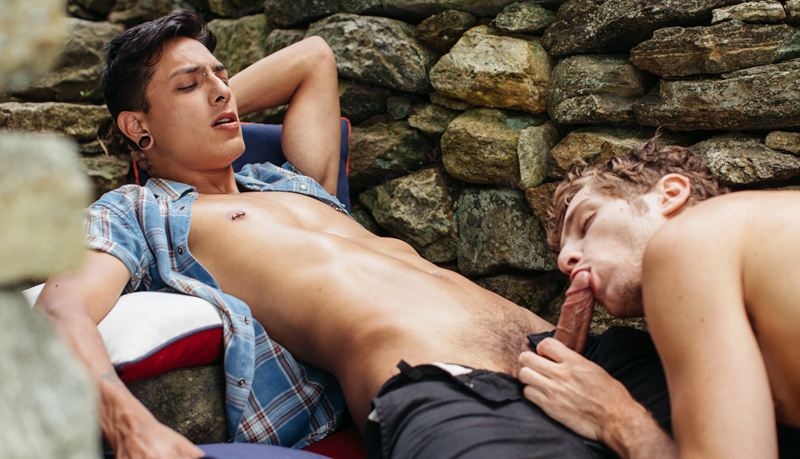 Mateo Vice & Calvin Banks flip
'Best scene' winner at the 2020 Str8UpGayPorn awards, from Cocky Boys.
Calvin Banks reveals his cock and Mateo Vice deep-throats him, almost bringing Calvin to his knees. Calvin matches Mateo by laying him on the stone stairs and sucking him deep. Soon Calvin slides his cock into a reclining Mateo and the stone stairway gets put to good use – Mateo balances himself so Calvin can fuck him in mid-air and even deeper. Then they move indoors, where Mateo tongue-fucks Calvin and tops him hard, eventually flipping him on his stomach and holding his head down as he drills away.