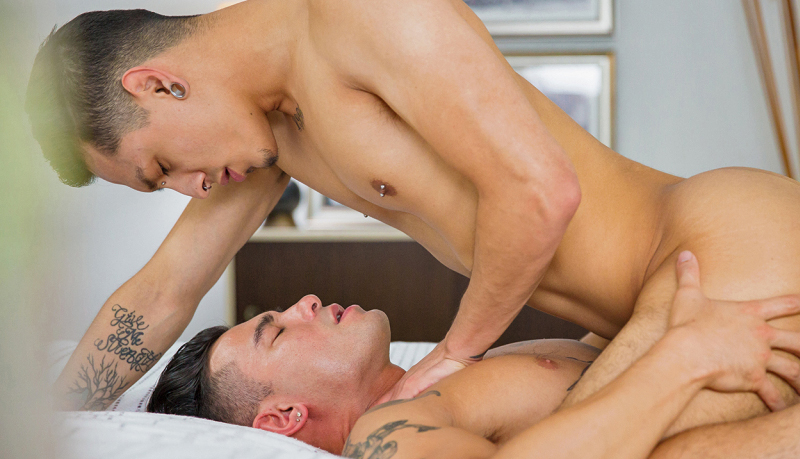 Mateo Vice & Ricky Roman top-swap
Mateo takes a turn before going ass-up in this CockyBoys scene.
Mateo Vice luxuriates in the pleasure of Ricky Roman's passionate blowjob, then gets Ricky to sit on his cock. Ricky sits back as Mateo sucks him back and soon they get into a elevated 69. A quick position change and Ricky is pounding Mateo at an angle for maximum depth. They keep up their flipping momentum as Mateo drills Ricky from behind and just as easily switches to riding his cock.