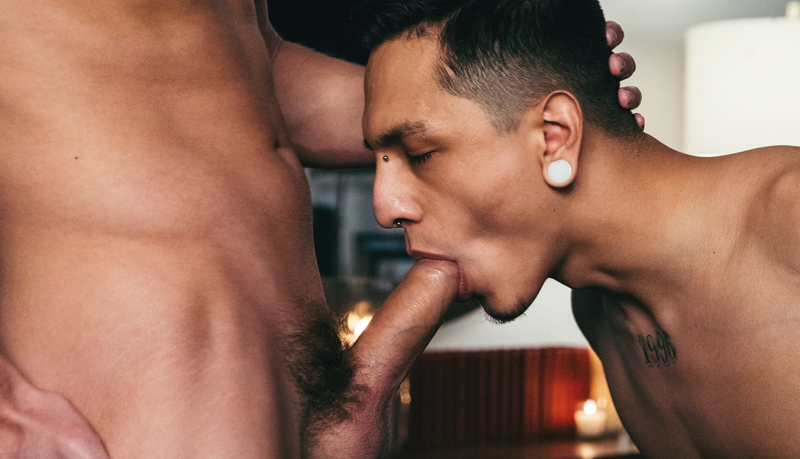 Mateo Vice shafted by Shane Cook
Shane shags Mateo in 'Dim The Lights' from CockyBoys.
Shane Cook's kisses and sucking warm up Mateo Vice, who goes down on Shane and gets treated to rimming in return. Shane kicks things up a notch by getting on the bed and drilling into Mateo spit-lubed hole, then flipping him on his back. Shane stops to suck Mateo, but soon Mateo wants it back inside him so Shane fucks him from the side and on his back again.