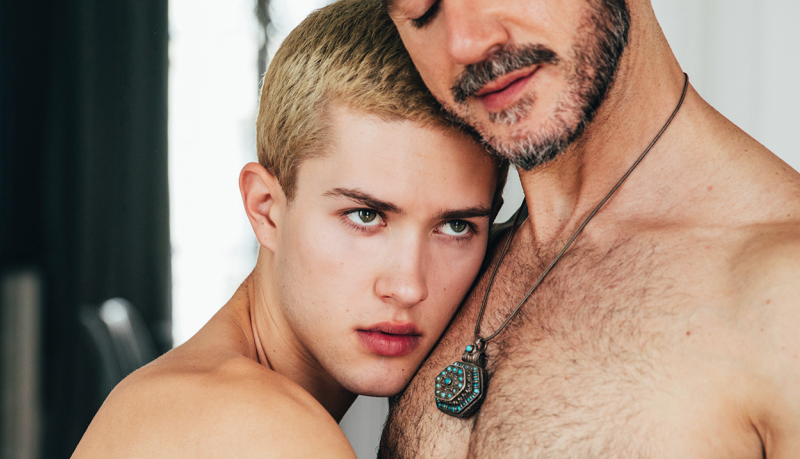 Sean Ford fucked by Dean Monroe
Sean's eaten and entered in chapter 2 of 'All Saints' from CockyBoys.
Seth (Dean Monroe) bestows a gift that soon turns to sensual touching and kissing with Luke (Sean Ford). Luke pleases Seth by sucking him and soon Seth lies Luke down and sucks him deep. He eats Luke's ass, moves ahead to fucking him and after some intense drilling he takes a rest, prompting Luke to sit on top of him and ride.