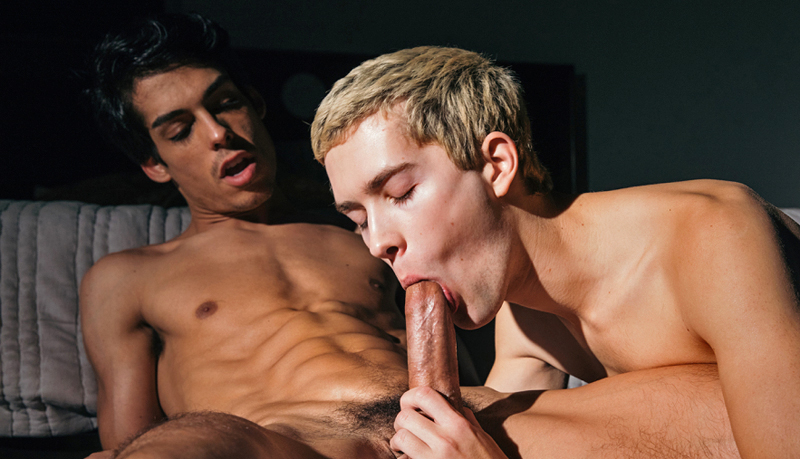 Sean Ford nails Nico Leon
Another installment in the 'Dim the Lights' series of scenes from CockyBoys.
Nico Leon sets up his own fantasy by blindfolding himself and wearing only briefs as he awaits to surprise Sean Ford. When Sean arrives, he tantalizes Nico's sensitive body simply by touching and teasing him with his hands and mouth. After begging for his cock Sean finally gives it to him, and soon removes Nico's blindfold and orders him to sit on his cock. Sean face-fucks Nico's hungry throat but wants to fuck Nico more and after drilling him deep, Sean gives Nico what he wants by cumming over his hole and fucking his load back into him.