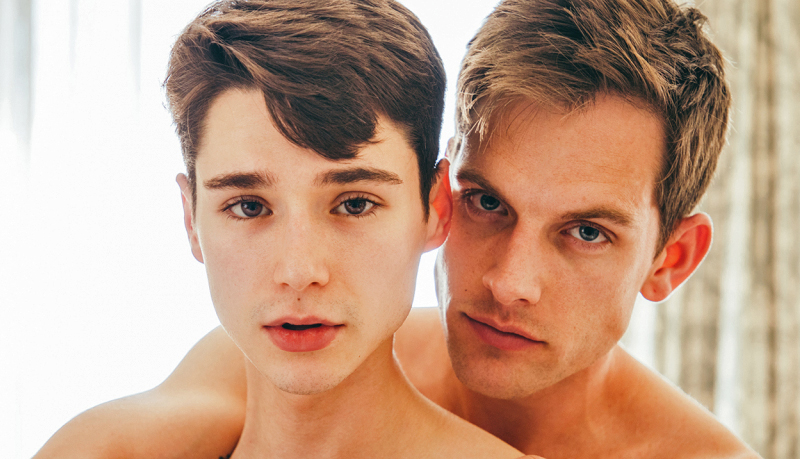 Tayte Hanson hammers Leo Grand
Tayte tops Leo in a 'Hollywood & Vine' scene from CockyBoys.
In the 'Hollywood & Vine' finale, Nico Leon returns home to shower his boyfriend Chad (Leo Grand) with hot sex and a surprise: Tayte Hanson, who joins in rimming Leo and making out with both guys. Soon Nico moves back to watch Tayte feast on Leo's hole, then Leo is sitting on Tayte's raw cock. Tayte thrusts up into him and soon they're in sync with some mid-air fucking. Tayte plows Leo on his back, cums over his hole and drills it back into him. Leo wants to try this too and fucks Tayte the same way.