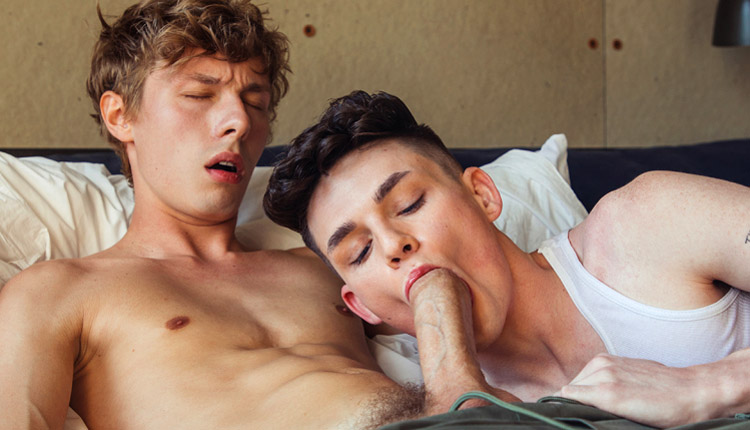 Zach Astor bangs Avery Jones
Zach tops Avery in a 'New Day' scene from CockyBoys.
Avery Jones whisks Zach Astor away in a camper for a weekend at the beach. Upon their return, they plop down on a bed and kiss, Avery really wants Zach's cock, and gets it out of his pants and sucks away. Zach reaches around to play with Avery's hole and tongue-fuck it. Avery gets up to sit on Zach's face, then moves down and slides his hole on Zach's waiting cock. Zach plows him relentlessly until he fucks a load out of him.